One of the most important parts of the home purchasing process is the home inspection. Regardless of whether the home is a new one or an existing one, there's a wealth of information to be gained about the home's condition, systems and any potential problems. Although the home may get a clean bill of health in its current state, a reputable inspector may point out items that are expected to be costly problems today, or later on down the road. Consider the example that follows.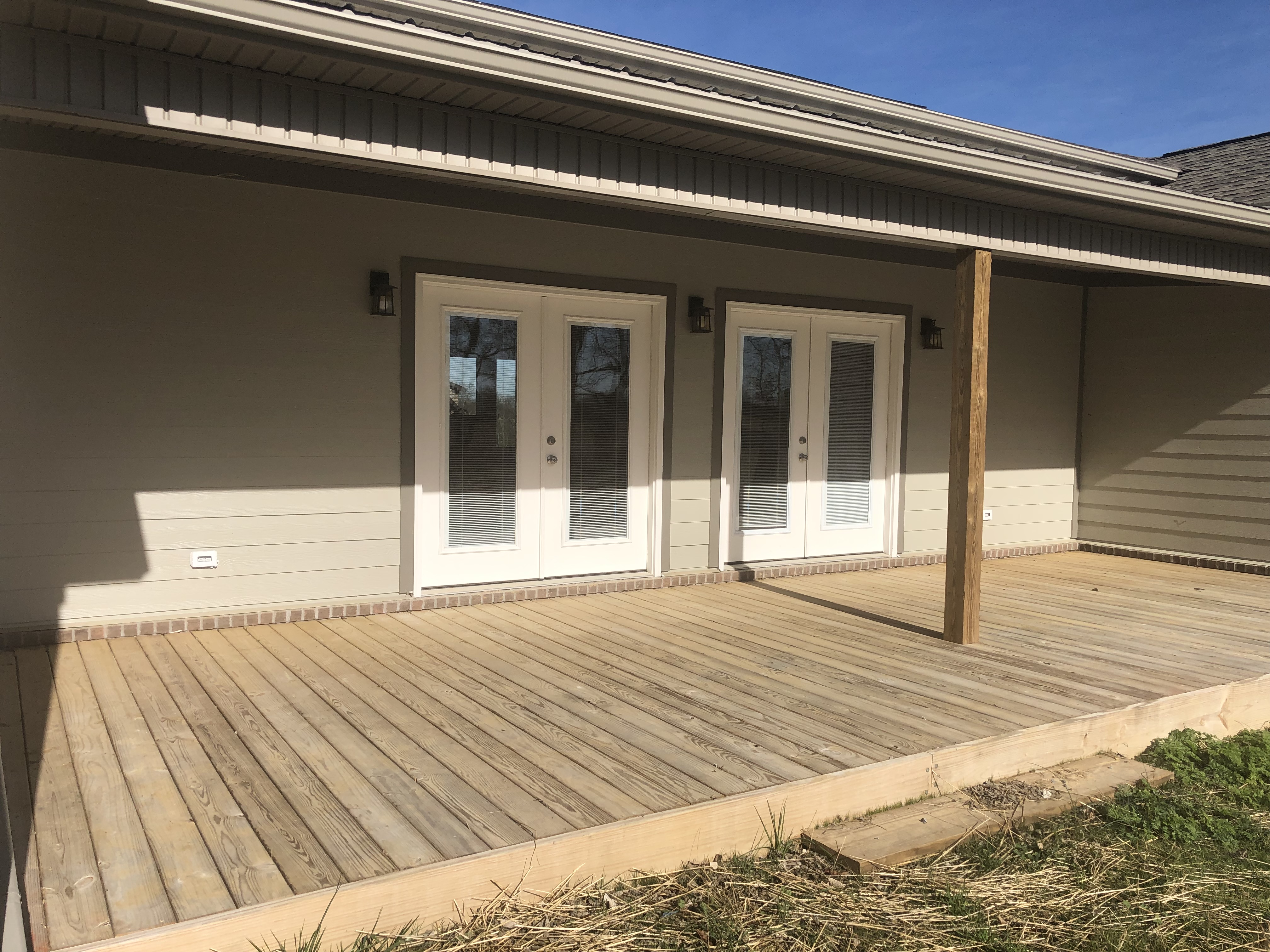 After hours of searching multiple websites, including ours or realtracs.net, our clients, a couple with specific set of requirements, finally finds their dream home. The home was newly constructed, in just the right location, and most importantly, met all of the couple's search criteria (both his and hers). It was even built on a slab, which met a very important requirement as one of them suffered from allergies and slab homes aren't able to have wet crawl spaces, etc. The listing photos showed them everything they needed to know that this home was "the one" she said. The best part was it had a current Certificate of Occupancy, which meant move in could be immediate. We immediately made an appointment to take a look at the home before writing an offer.
Upon our arrival we prepared to look the home over thoroughly, both inside & out. Because this was a new home, we anticipated that our personal inspection should be pretty easy since there wou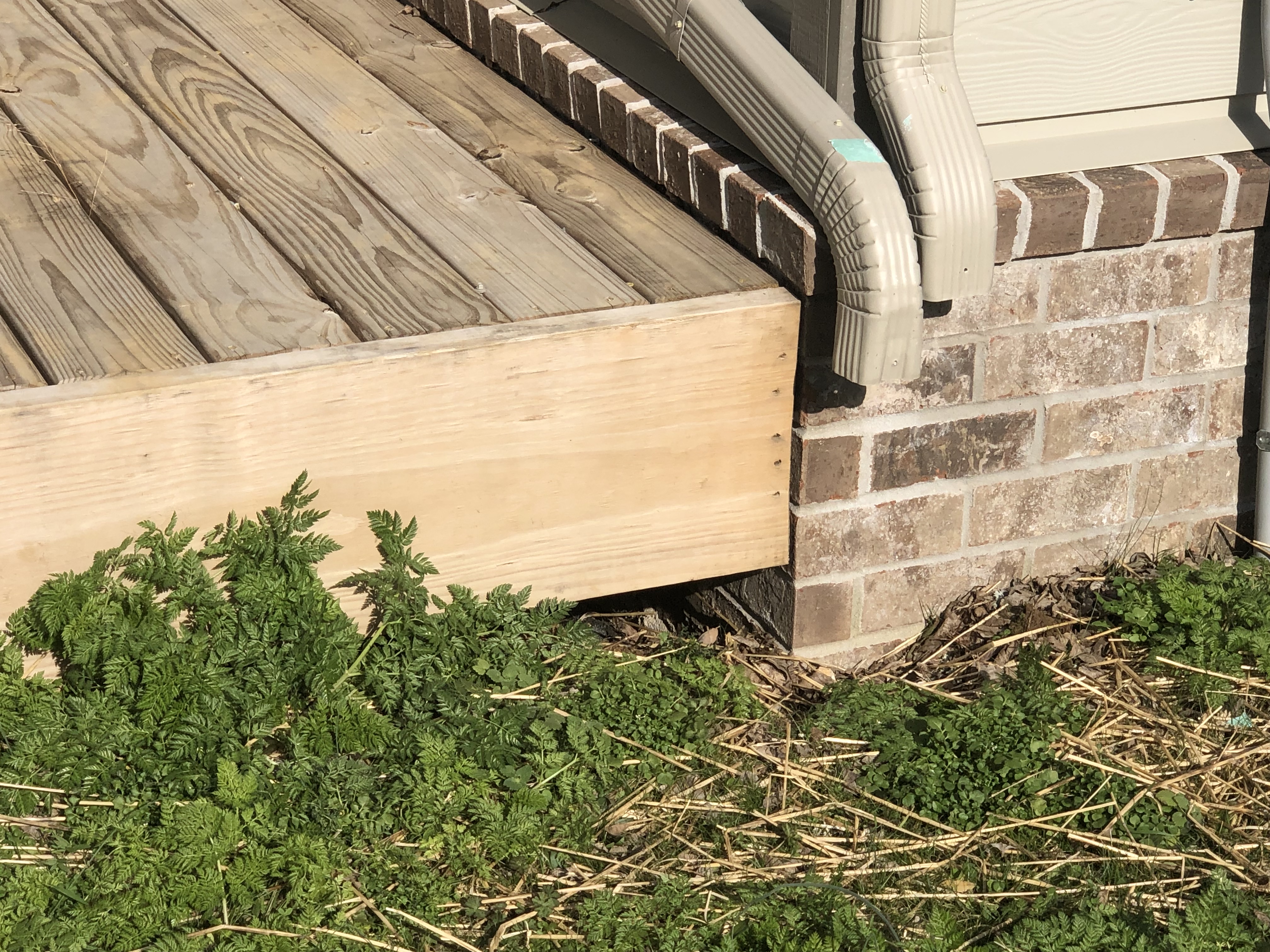 ld be nothing in the way barring access to the mains structures and systems of the home. At least that's what we expected. That was not to be the case. Much to our dismay, problems, both current and future, were quickly uncovered, or should I say hidden?
Take for example these pictures of the back deck which I've included. The listing photos did not accurately reflect the state of the deck. They were taken at different angles which shielded from the buyer's view the support post in the middle of the deck, downspouts without proper grading or splash blocks, and what appeared to be an unfinished step (or was it just a board laying on the ground), to name a few.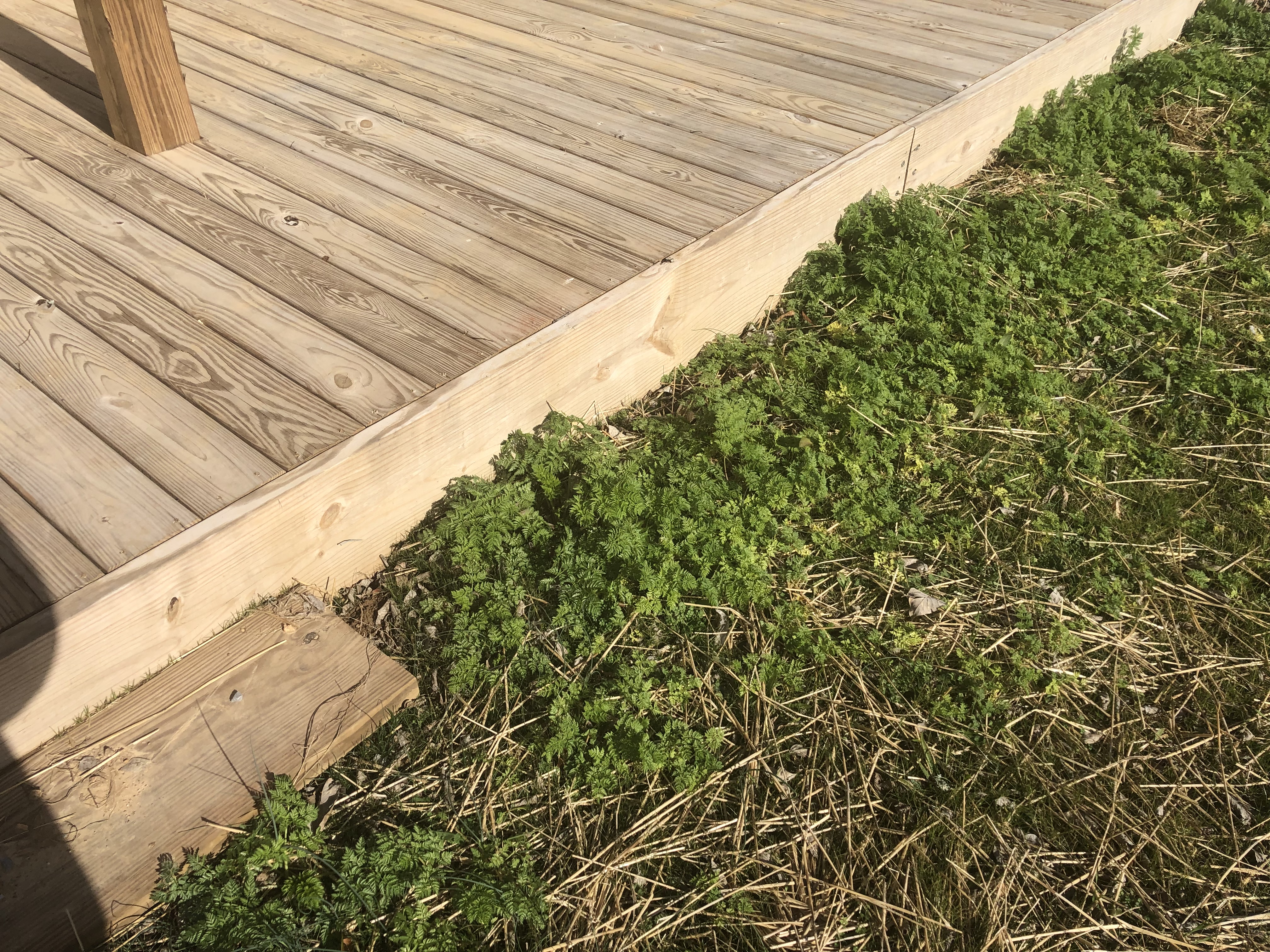 To further complicate matters, the deck was constructed so close to the ground below that our view underneath was completely obstructed . We had no way to discover whether or not the support post on top of the deck had proper support underneath. Additionally, we had no way to see any of the other supports, or lack thereof, underneath. The only way for further inspection would require deconstruction of the deck.
Remember, my experience allows me to prevent you from spending money on a home inspection when the home doesn't deserve a real look because of quality. Inspections run from $300-425 for a basic report plus add-ons for radon & septic. Some things you shouldn't do alone, buying or selling real estate is one….